Moderation Remix out now.
We recently teamed up with Jensen Interceptor to remix Moderation for our label-mate, Light Year. It's out now on Motorik records. The two-part remix package is all class and well worth checking out. Paul Woolford, Gingy & Bordello, Jori Hulkkonen, and Finger Prince are all on mix duties. Get part 1 here Get part 2 here
Keep Holding On EP
Here it is. Our New EP "Keep Holding On" will be out very shortly through our new imprint, Motorik Records. Our friend, Jensen Interceptor made an appearance on one track, and Remixed another. Keeping it in the Family. Lots of good stuff coming out on the new label soon- keep an eye out! Keep Holding On EP by CSMNT61
New Cosmonaut Remixes
We've been busy on the remix front lately. Check these out.  First up, we've just finished a remix for The Golden Filter's new single Mother, out on Perfectly Isolated.  A 3AM Version and a dub that go to a deep, place. Enjoy. Mother (Cosmonaut 3AM Remix) - The Golden filter by Cosmonaut61 Mother (Cosmonaut 3AM Dub) - The Golden Filter by Cosmonaut61 We changed the pace...
ONE DANCE FLOOR / ERRONEOUS MONK EP IS OUT NOW
Hi people.  We're very very very happy to be announcing this. Our new EP is out NOW on Bang Gang, a label that we've loved for a long time. We're glad to be joining their long list of excellent releases. Grab a copy here, the EP includes remixes from big time legends Rio Lobotomy and People Get Real. This is what our friends at the label had to say about the release: ...
Kitsune Summer Playlist
Our remix of Sermon by The Touch is on Kitsuné's Summer playlist; "Party All Night Long With Kitsuné." The playlist features a selection of tunes from Kitsunés back catalog. good stuff. Grab it here  at a very reasonable price. Tracklisting : A-Trak – Say Whoa (Boys Noize Remix) La Roux – Quicksand (Chateau Marmont Remix) Crystal Fighters – Xtatic Truth (Renaissance Man...
One dancefloor/Erroneous Monk Preview
The release of our battleweapon One Dancefloor & Erroneous Monk is just around the corner. The EP will soon be out on Bang Gang and  features excellent remixes by our friends and colleagues, People Get Real and Rio Lobotomy. Until then, vibe to this preview of the originals.  rave on. One Dancefloor/Erroneous Monk Preview by Cosmonaut61
NEW MOTORIK! MIX
We've cooked up a little to get in the mood for MOTORIK! pt. II which is happening on August 5th. We managed to fit in a little preview of the 3AM version of our soon to be released tune "One Dancefloor." Keep an eye out for that on Bang Gang, there's also a super nice version One Dfloor by Rio Lobotomy.  MOTORIK is at a new location this month. Fun with techno feat. The...
People get real mix
A little while ago, we did a mix of Random Ballet's soon to be released track, Con Limon. Its coming out on a new label out of the UK called Join Our Club Records . Anyway, the People Get Real bros managed to find a place for it in their Best of Hideout Festival 2011 mix; an excellent compilation which is full of edits, dubs, exclusives, classics etc.  Definitely worth a listen here ...
The Touch - Sermon
Our remix of Sermon by a great new band called The Touch is out now on Kitsuné. Very happy with how this one turned out. enjoy.  Thetouch sermon cosmonaut remix 1 by Cosmonaut61
Sharam Jey REMIXED
Sharam Jey - The More That I do (Cosmonaut Remix) by Cosmonaut61 Checkit. A new Remix by us out very soon on King Kong Records
Out soon on Join Our Club Records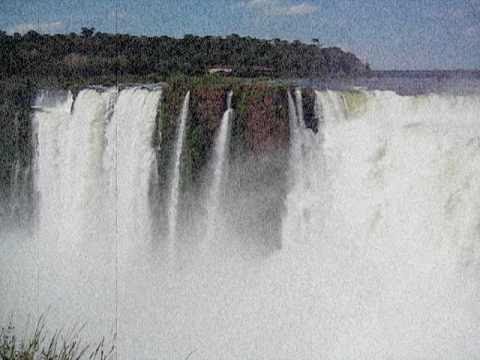 THE FINGER PRINCE @ MOTORIK! JULY 1
motorikle: Another Couple from Sydney (techno is so romantic) One Red, One Black. You've known these two lords for years as parts of Thee BangGang and Infusion and now they're in bed together. 2 guys, no girls - 1 Studio, no gigs, loads of gear, no idea. A Techno Manathon, we bring you THE FINGER PRINCE don't forget… email: motorik.motorik@gmail.com for venue details, you aint finding...
NEXT MOTORIK! ACT FOR JULY 1...
motorikle: They are a couple of Sydney droogs. They do a monthly party down at everyone's favourite little club that could, GOODGOD. They play actual vinyl, actually. They are SLOW BLOW. and they'll be exploring their darker sides on JULY 1, 2011. email: motorik.motorik@gmail.com for venue details and more line up vibes
Get Imperial Rockets →
Our remix of itch-e & scratch-e's beautiful journey track, Imperial Rockets is out. some awesome mixes on the package
MOTORIK! mix
MOTORIK mix by Cosmonaut61 Our mix for a new night coming soon to Sydney. motorikle.tumblr.com TRACKLIST Jack Is Back - Steve Bug Truckin' - Darabi (Clouded Vision Remix) Lola - Glimpse, Martin Dawson Imperial Rockets - Itch-E & Scratch-E (Cosmonaut's 3AM Version) Glass - Gesaffelstein Rimshots - Midnight Savari (Cosmonaut's 3AM Version) The Devil's...
Our latest remix has just come out. It's for Sydney dance royalty, Itch-e & Scratch-e's new track, Imperial Rockets. I think it's pretty safe to say, we'll probably never get deeper than this. Keep an eye out for the release.  Imperial Rockets (Cosmonaut's 3AM version) - Itch-E & Scratch-E by Cosmonaut61
Watch
Appearing on Kitsuné Maison 11
dope mix by Light Year feat. our Remix of Rimshots...
USA Vacation Mix by Light Year
Watch
making noise.
Kitsuné Maison 11 featuring "Say What You Want" →
Say What You Want (3am Version) by Cosmonaut61